Established twenty nine years ago in 1990, Pavilion is a flower shop with a difference. Under the ownership of husband and wife team Jonathan and Jane Bagge, the business has gone from strength to strength picking up many accolades along the way. Pavilion has a superb team of expert florists who have a real passion for innovative and creative floristry. For quality, uniqueness of product offerings, customer service and genuine enthusiasm we believe that we stand out.
Once you use our services you will be hooked...

Flowers Delivered Sheffield UK, Interflora Mothers Day, Mothers Day Flowers, Mothers Day Flower Delivery Sheffield, Flower Delivery Sheffield, Spring Flower Bouquets, Flowers Delivered Sheffield England, Best Wedding Florist Sheffield, Interflora Sheffield, Flower Delivery Sheffield UK, Florist Sheffield UK, Florist Sheffield England, Regular Flower Delivery Contract Sheffield, Nursing Home Flowers Delivered, Funeral Flowers Sheffield, Sheffield Funeral Florist, Mother's Day Flowers Delivered in Sheffield, Mother's Day Bouquet Delivery Sheffield, Mother's Day Florist S10, Delivery Sheffield, Bouquet delivery Sheffield, Deliver Flowers Sheffield, Tulips Delivered Sheffield, Summer Flower Delivery S10, Flower Delivery S10, Widest Flower Range Sheffield, Same Day Flowers Delivered Sheffield, Graduation Flowers Sheffield S10, Deliver Flowers in Sheffield Today, Flowers Delivered Same Day Sheffield, Flowers Delivered Broomhill S10, Interflora Flower Delivery in Sheffield, Spring Flowers Sheffield, Deliver Spring Flowers in Sheffield, Flower Delivery Sheffield, Florist Sheffield, Interflora Sheffield, Interflora Broomhill, Interflora Shop S10, Voted Best Florist in Sheffield, Flowers Delivered in Sheffield, Deliver Flowers in Sheffield, Deliver Roses in Sheffield, Deliver Flowers Today in Sheffield, Flowers Delivered in S10, Flower Delivery S11, Flower Delivery S1, Deliver Flowers S17, Deliver Flowers S8, Flower Delivery S8, Flower Delivery S6, Flower Delivery S2, Florist Sheffield, Florist Delivery Sheffield, Flower Delivery Sheffield, Flowers Delivered in Sheffield, Best Florist in Sheffield, Bouquet Delivery, Top Rated Flower Shop Sheffield, Flowers Same Day, Last Minute Flower Delivery Sheffield, Late Flower Delivery Sheffield, Fast Flower Delivery Sheffield S10, Express Flower Delivery Sheffield S10, Wedding Flowers Sheffield, Wedding Florist Yorkshire, Corporate Flowers Sheffield, Flower Shop in Broomhill Sheffiel, Autumnal Flowers Delivered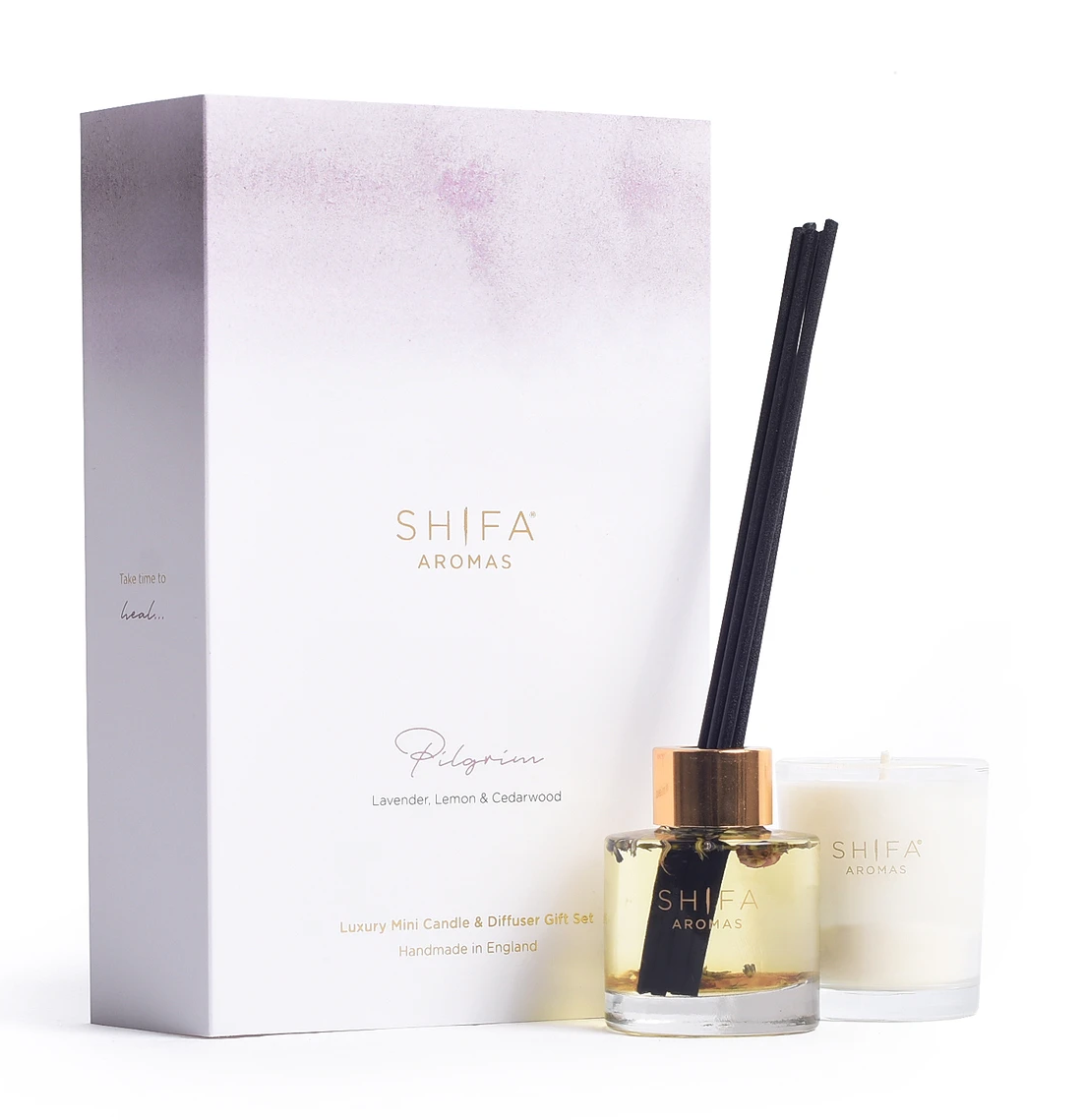 Why not send something extra special with your flower delivery? Choose from our Shifa Aromas Luxury Candles, Diffusers and Gift Sets...
Click Here to see more

* Deliveries available locally to the Sheffield area directly from our shop
National/international deliveries are via our Interflora partners - please email or call us for more information
We are available throughout Lockdown for Delivery and Collection Services!
Regarding Coronavirus and Deliveries*

With regard to deliveries, Pavilion Flowers will be taking responsibilities concerning customer safety very seriously. All of our drivers have been issued with anti-bacterial hand gel dispensers and face masks which they will routinely use for every delivery. We will be knocking on doors/ringing doorbells, then placing the order on the doorstep and standing a minimum of the advised two metres from the recipient. If nobody is home we will follow the same process with a neighbour and leave a 'Called Today' card at the recipient address to inform them.
Policy upon re-opening (3rd December) regarding our shop and the Coronavirus

Just to reassure you on the subject of the Coronavirus (COVID-19), we will be doing everything we can for our employees and customers to protect them. Our shop has undergone substantial renovation and layout changes to ensure compliance with government guidelines. Social distancing will be observed in the shop, with no more than one customer admitted at a time. Cleaning activities will remain systematic with particular emphasis on regular sanitisation of surfaces, door handles, desks, credit card machines, kitchen and toilet areas, phones and computer keyboards. We have ensured that there are copious amounts of soap, anti-bacterial hand gel and surface wipes and that these will be used regularly in our daily routines. We hope you will understand and support us in our efforts to observe the guidance and ensure the safety of all in the shop.

Thank you for supporting local independent businesses in these challenging times!