Established thirty years ago in 1990, Pavilion is a flower shop with a difference.
Under the ownership of husband and wife team Jonathan and Jane Bagge, the business has gone from strength to strength picking up many accolades along the way.

Jane started her floristry training under a lady who, as a young apprentice had flourished under the guidance of the late and great Constance Spry, a true legend in floristry circles. Jane has a huge and impressive portfolio of work behind her and her floristry has been prominent in a variety of locations and forms, from major society events and weddings through to film and television work. Jane now works for Pavilion in an advisory capacity, but is still involved with the shop around peak times and with major projects.
Jane's husband, Jonathan, has taken up the reins and manages the shop and is heavily involved in the design and creation process for all new ranges and projects, maintaining the high standards set by Jane. Jonathan comes from a background as a freelance commercial artist, where he is still involved as an illustrator. His artistic flair is reflected in his floral design work, creating anything from the most simple classical designs through to large faux floral sculptures used as instalments by corporate customers.
Pavilion has a superb team of expert florists working alongside Jonathan and Jane who have a real passion for creative and innovative floristry. Corinne Slack, who has also tutored floristry, brings a wealth of knowledge and creativity which reflects in her beautiful designs. Helen Wade has gained experience with two other respected and established floral design businesses before her skills were employed by Pavilion, and as such is an indipensable recruit. Helen Charlton, relatively new to floristry but gifted with natural flair and an eye for detail, is eager to learn and has quickly become an important member of the team.

For quality, uniqueness of product offerings, customer service and genuine enthusiasm, we believe that we stand out. Once you have used our services you will be hooked...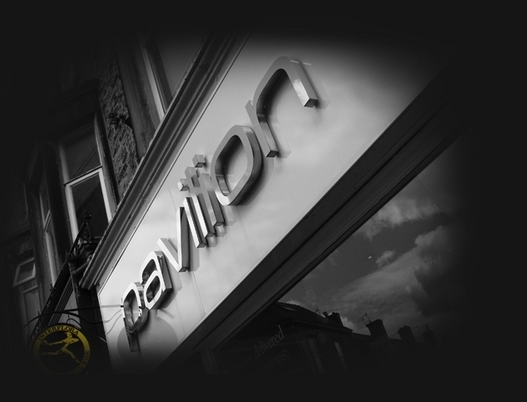 OPENING TIMES
Mon - Fri 10.00am - 5.30pm

Saturday 10.00am - 5.00pm

Closed Sunday

Pavilion Flowers
472 Glossop Road
Broomhill
Sheffield
S10 2QA